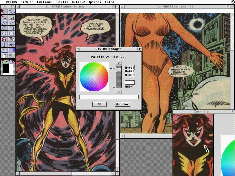 In early 2005, the author of Vision decided to make the source code of his application freely available via his website. For those that may be unaware of Vision it is an image editor/manager/album and more. The sources that were released are version 4.0f, said to be very similiar to the latest official release.

Notes from the author:

Copyright

This source code is totally freely available, use it as you like. It would be such a nice idea to inform me what you did with it, for Vision or any other thing.